Works
Icon, 2019
blacklight argon tubes, fluorescent acrylic on aluminum, 50 × 80 × 7 cm
Nightcrawler, 2019
argon tubes, gouache on wood, 68 × 26 × 4 cm
Launch Pad, 2019
blacklight argon und argon tubes, fluorescent acrylic on aluminum, 104 × 195 × 6 cm
Pink Sail, 2017
black light tubes, fluorescent acrylic paint, 120 × 224 × 9.5 cm
Monte Blue, 2017
black light argon tubes, fluorescent paint, 147 × 108 × 11.5 cm
Sextett, 2016
neon and argon tubes, 52 × 515 × 12 cm
Flow, 2016
neon and argon tubes, 72 × 224 × 7 cm
Large Black / Neon, 2014
argon and black light argon tube, acrylic glass, 26 × 128 × 10 cm
Blue Cube, 2013
argon tube, acrylic glass, wooden plinth, 128 × 28 × 28 cm
Ancient Forest, 2013
argon and black light argon tube, acrylic glass, 26 × 70 × 11.5 cm
Ventaglio, 2013
black light tubes, fluorescent acrylic paint, width: 240 cm
Magic Circle, 2012
black light tubes, fluorescent acrylic paint, 152 × 152 × 7 cm
Clear Cube, 2011
argon tube, acrylic glass, wooden plinth, 128 × 28 × 28 cm
Icon, 2019

Nightcrawler, 2019

Launch Pad, 2019

Pink Sail, 2017

Monte Blue, 2017

Sextett, 2016
Portrait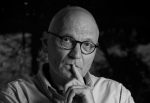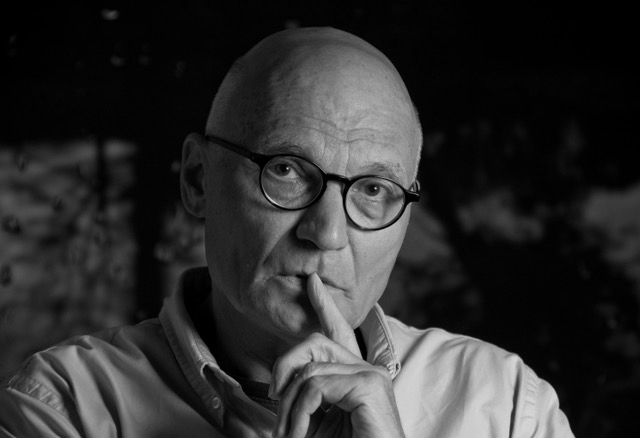 Christian Herdeg's works oscillate between function and impression, using large-format coloured light fields and geometric basic forms to make the optical and physical properties of light a sensual experience.
Christian Herdeg is one of the pioneers of light art – for more than forty years he has been dealing with the different properties of light and brings the affinity for minimalism anchored in the medium into harmony with a unique colour poetry. In search of a new aesthetic, Herdeg stages light and colour in all their facets, parallels and contrasts. Herdeg skilfully counteracts the natural property of light to spread out, yes, he designs the light itself, locks it up and thus opens up new spaces for it.
The play with opposites and contradictions makes Christian Herdeg's works striking and beguiling: When light can be experienced spatially, geometric reduction meets coloured poetry and materiality meets immateriality.
photo © Nina
Biography
Born in 1942 in Zurich, Switzerland
Lives and works in Zurich, Switzerland
Selected Solo Shows
2023
"Christian Herdeg", Solo Show, Art Brussels, Belgium
"Christian Herdeg. Light form color", Galerie am Lindenplatz, Vaduz, Switzerland
2022
"Christian Herdeg", Galerie Nikolaus Ruzicska, Salzburg, Austria
2019
"Neon Delight", galerie lange + pult, Zurich, Switzerland
2017
"Christian Herdeg", galerie lange + pult, Zurich, Switzerland
2016
"Lyrical Minimalism", Haus Konstruktiv, Zurich, Switzerland
2014
"Argon Neon Squares", Kunstgriff, Zurich, Switzerland
2009
"Neon Delight", Centrum Kunstlicht in de Kunst, Eindhoven, Netherlands